Skip to product information
Unless otherwise noted, videos are courtesy of YouTube.

* If you receive an error when viewing a video, please reload page. (known error with Shopify)
View:
Next Item
Previous Item
Hallicrafters
Hallicrafters Super Skyrider SX-17 (1938)

Paraphrasing FDR's speech . . . On Sunday morning December 7, 1941, "a date which will live in infamy", the forces of the Empire of Japan attacked Pearl Harbor in Hawaii without warning. This newsflash reached the USA in the afternoon and many Americans were stunned by this act. This scene of families sitting around the living room with the radio on, getting the original 1941 news flash , was made famous by its mention in many future Hollywood war movies. This is the actual radio that the Babina Family on Reservoir Avenue in Bridgeport, heard this historic news flash broadcast. The Babina family included Julius (Yuri) Babina, my great great grandfather; Anna, my step great great grandmother; John Babina Sr., my great grandfather and my great grand uncle, Michael. This all-tube, 86 year-old radio, is a Hallicrafters Super Skyrider SX-17, a top radio of its day. It was an FCC field standard. It has been working since 1957 when John Babina Sr. brought it out of the attic on Reservoir Avenue and installed it in his Trumbull home. Since then, it has only required capacitor upgrades in the power supply to get rid of some audio hum. Dial range: Six AM bands, including standard AM broadcast (on band 1). The radio has 12 tubes. At this time engineers were just starting to consider FM designs. The FM product did not exist yet.
Share
View full details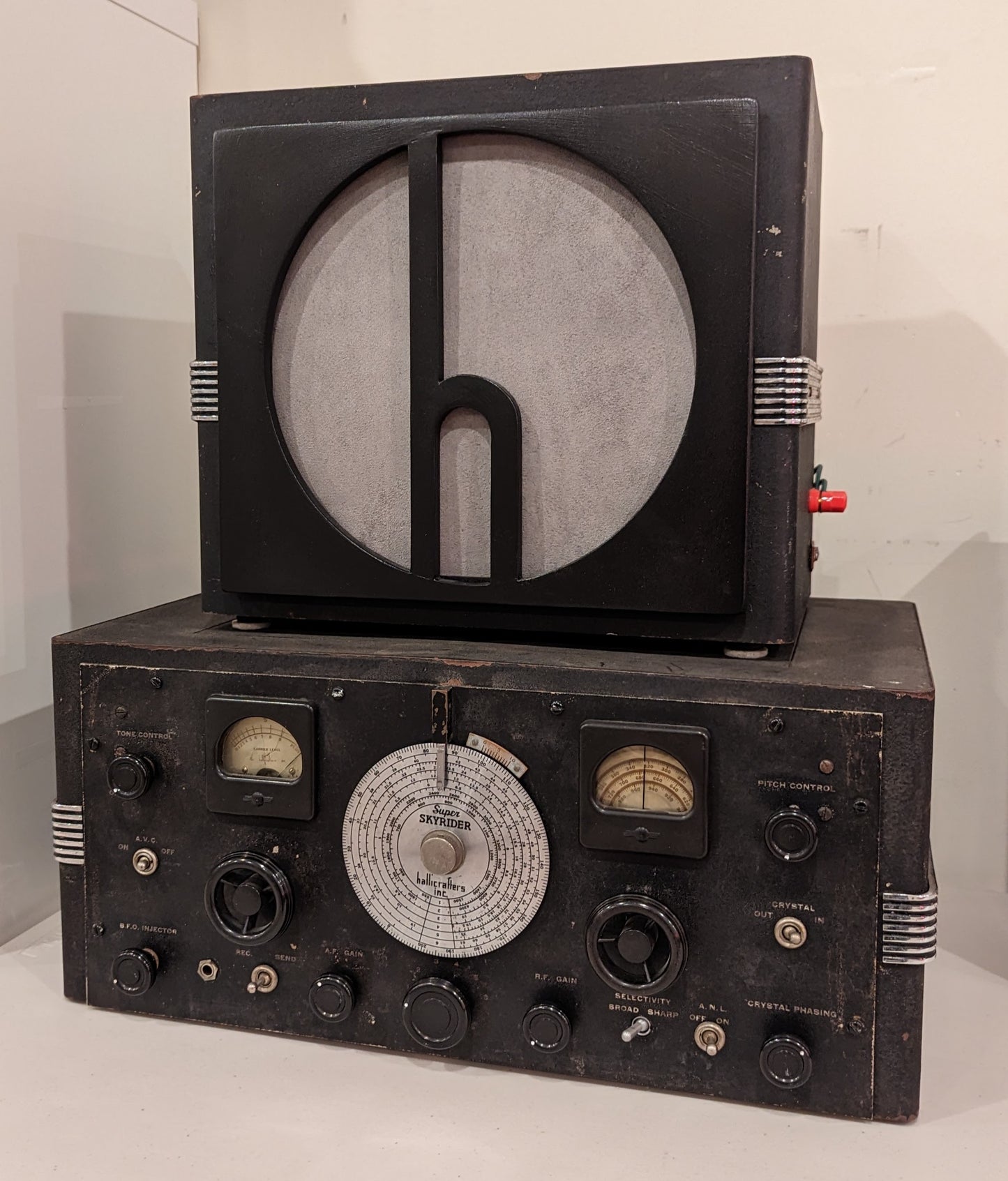 Does this item bring back memories?
Have some interesting fact or history?
Leave a comment or review for this item below!