Skip to product information
Unless otherwise noted, videos are courtesy of YouTube.

* If you receive an error when viewing a video, please reload page. (known error with Shopify)
View:
Next Item
Previous Item
A.C. Gilbert Company
Erector Sets History
The Erector set, or just ERECTOR, was a line of metal construction toys made by the A.C. Gilbert Company. It was originally patented by Alfred Carlton Gilbert in 1913 and sold through his original company, Mysto Manufacturing Company of New Haven, Connecticut. Unlike wooden construction toys before it, the Erector set could also be used with an electric motor to make things move. In 1924, the Erector set was completely changed to include over 70 different parts, and was called, "The New Erector, The World's Greatest Toy". Until 1932, the toy was sold in wooden boxes. Then from 1932 until 1962, they were sold in steel boxes painted red, green, and blue. In 1961, A.C. Gilbert died, and the company went downhill. In 1967, they filed for bankruptcy. The company then sold the rights to the toy to the Gabriel Company, and the parts were changed to plastic, but they failed to compete with other plastic toys. The rights were sold to three different companies after that, and the Erector brand is now pretty much gone. The Erector lives on to be one of the most iconic toys of all time.
Erector Set 7.5
This set was released by A.C. Gilbert Company in 1948.
 Source:  Elephant's Trunk Flea Market
Share
View full details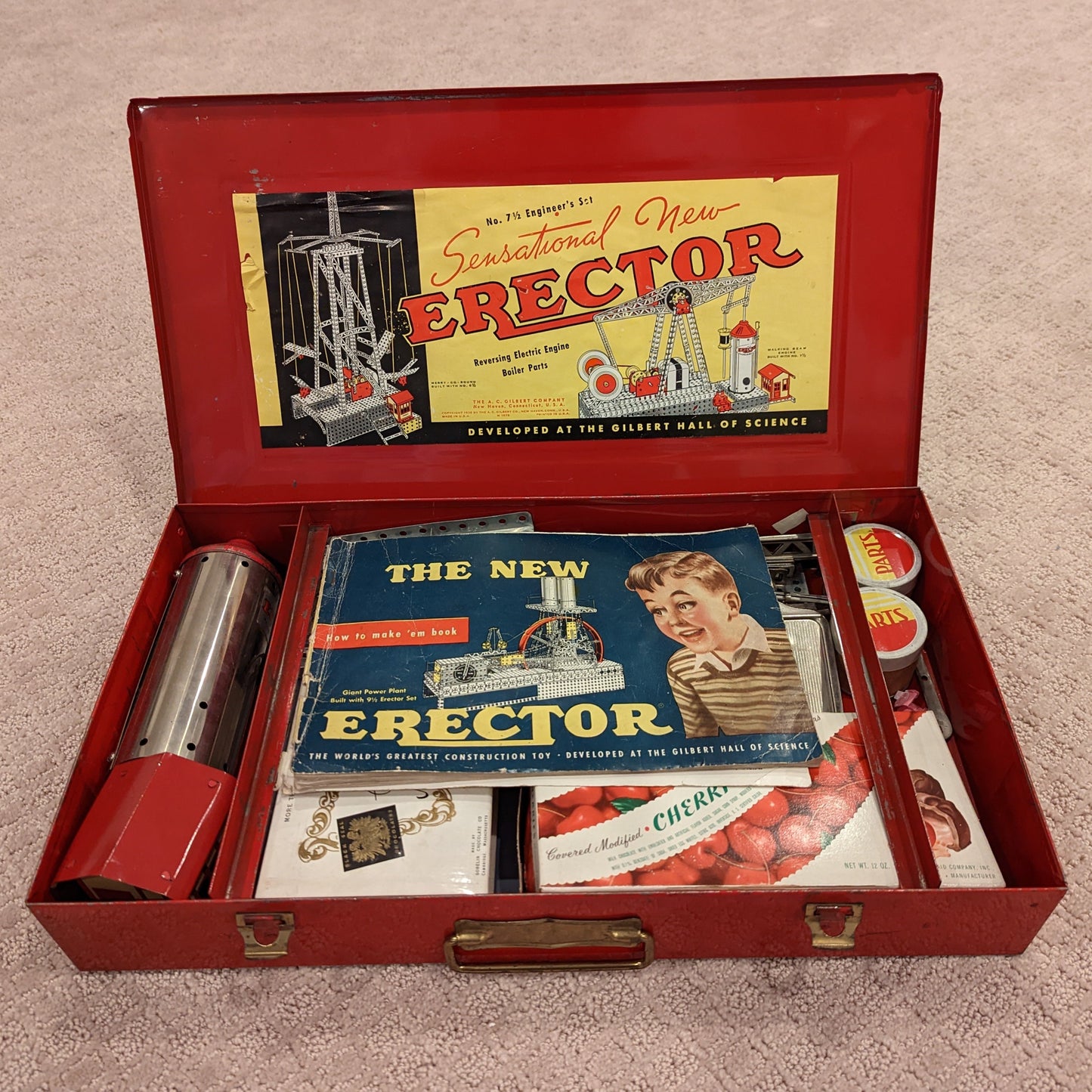 Does this item bring back memories?
Have some interesting fact or history?
Leave a comment or review for this item below!