Skip to product information
Unless otherwise noted, videos are courtesy of YouTube.

* If you receive an error when viewing a video, please reload page. (known error with Shopify)
View:
Next Item
Previous Item
Apple
Apple IIe 
The Apple IIe is the third entry into the Apple II line and was released in January 1983 for a price of $1395. The "e" in the name stands for enhanced, because multiple features that were previously add-on's were now built into the machine. The IIe sold with the Apple Monitor III, which was the monitor that came with the failed Apple III computer released three years earlier. It was ultimately the last surviving model of the Apple II line, after the Apple IIGS was discontinued in 1992. The Apple IIe was discontinued on November 15, 1993, after almost 11 years on the market. 
Source:  eBay Auction
Apple IIc
The Apple IIc was released by Apple on April 24, 1984 for a price of $1295. It was Apple's first endeavor into the portable computer market, as the computer was essentially a IIe in a more compact case with a handle. It weighed 7.5 lbs, and you could buy an additional optional case for portable use. The "c" in the name stood for compact. You could buy an optional portable display, the "flat-panel display", for an additional cost. The computer was eventually discontinued in August 1988 when Apple released an updated model, the IIc Plus, which had a 3.5" floppy drive instead of the 5.25" drive that came with the original. 
Donation:  John Blackman
Share
View full details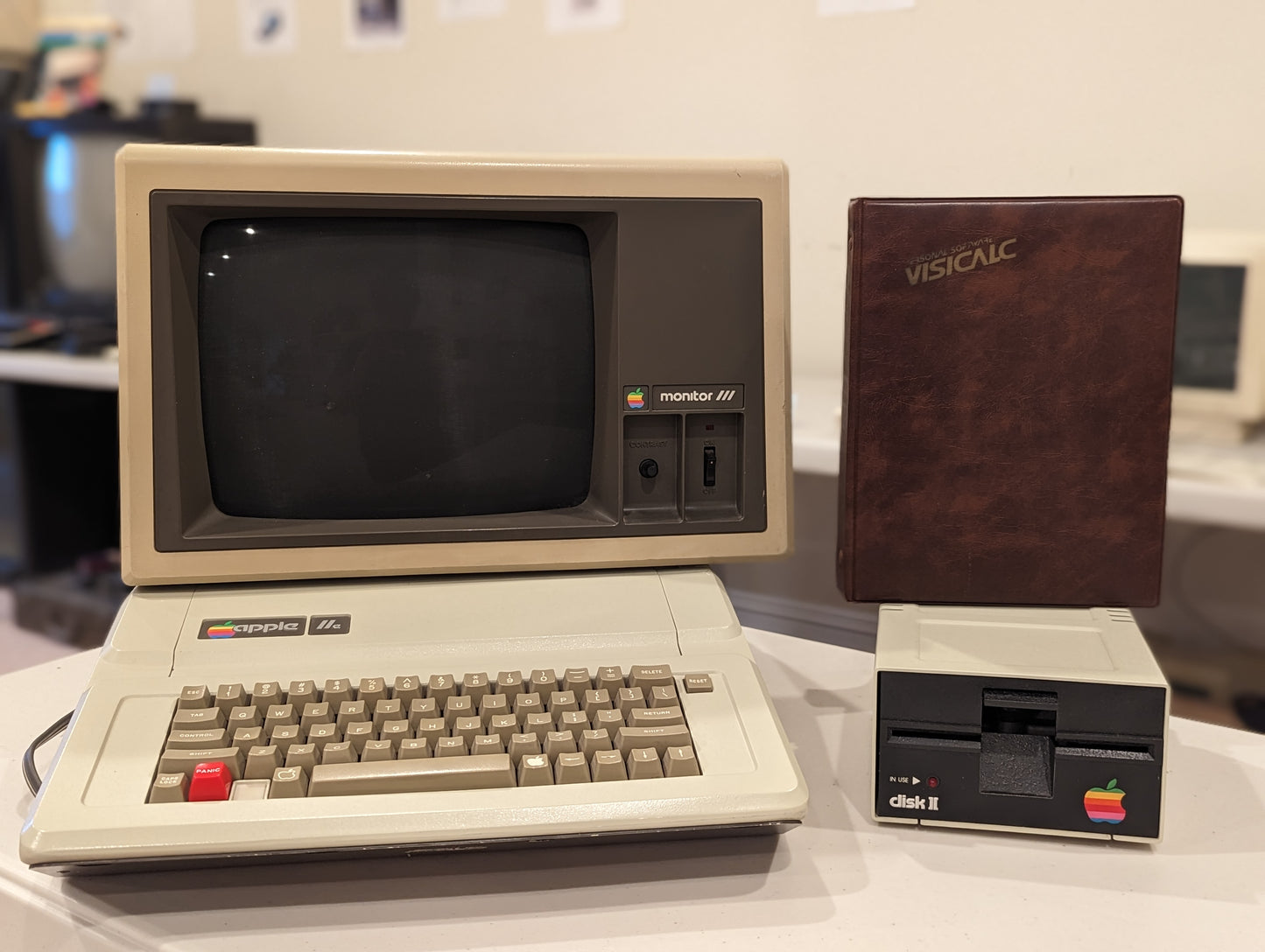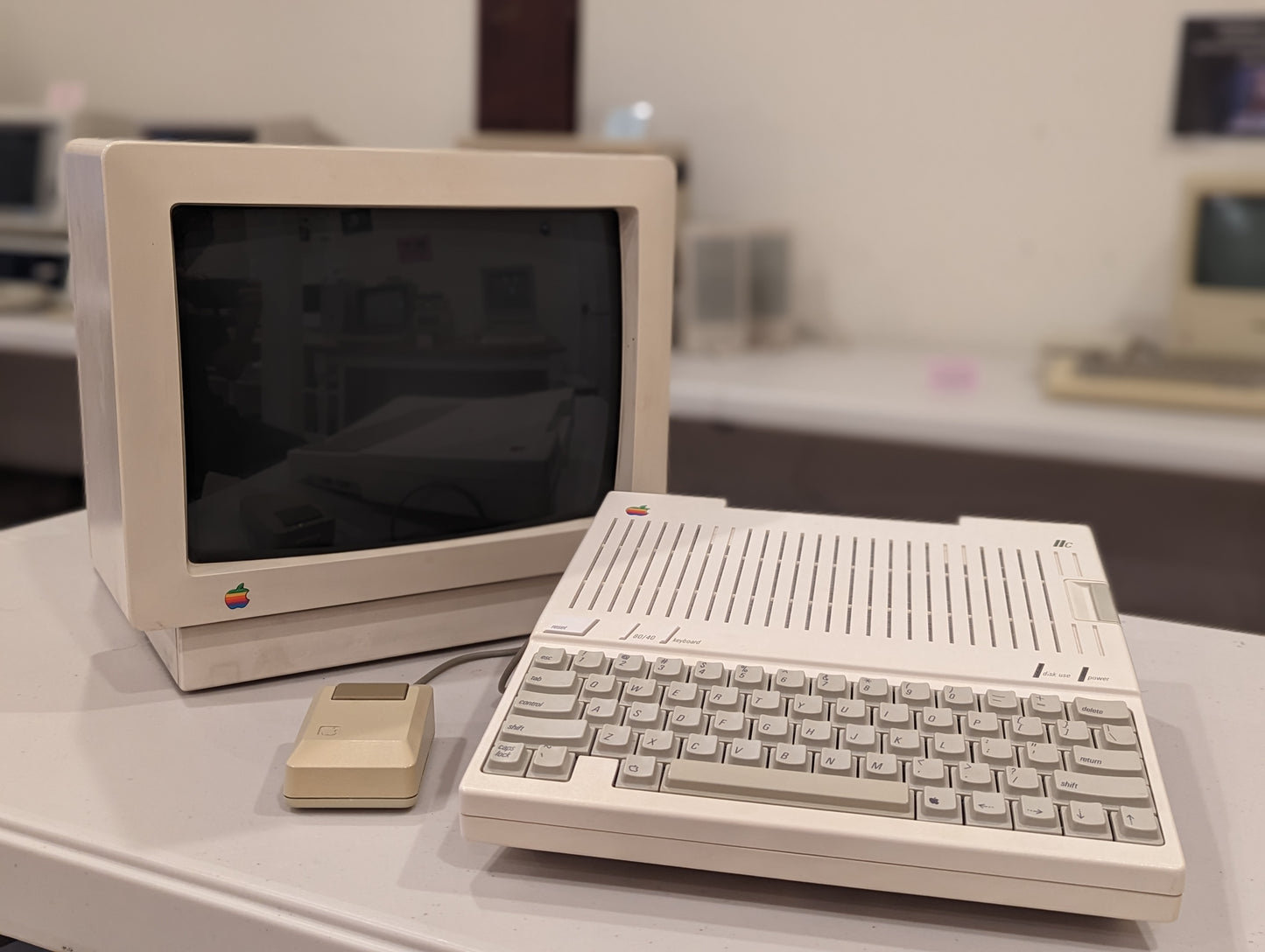 Does this item bring back memories?
Have some interesting fact or history?
Leave a comment or review for this item below!