Skip to product information
Unless otherwise noted, videos are courtesy of YouTube.

* If you receive an error when viewing a video, please reload page. (known error with Shopify)
View:
Next Item
Previous Item
Commodore
Commodore VIC-20

The Commodore VIC-20, was the second personal computer made by Commodore. It had less memory and capabilities than the Commodore 64, but still sold a good amount of machines. In fact, the Commodore VIC-20 was the first computer to sell 1 million units! It was discontinued when the Commodore 128 was released, around January 1985.
Source: Elephant's Trunk Flea Market
Commodore 64 
FIRST:  Best-selling single computer model of all time
The Commodore 64 was released in August 1982 for a price of $595. It was manufactured by Commodore Business Machines. It was first shown at the January 1982 Consumer Electronics Show in Las Vegas. The C64 took its name from the 64 kilobytes of RAM memory. As well as a business computer, it could also be used as a video game console by attaching a video game joystick into the side. Guinness Book of World Records listed it as the best-selling single computer model of all time, with an estimated 12.5-17 million units sold by the time of the computers discontinuation. It was discontinued in April 1994, around the same time Commodore filed for bankruptcy.  
Source: Family Owned
Commodore 128 

The Commodore 128 was released in 1985. It was unveiled at the January 1985 CES in Las Vegas, and had twice the memory of the Commodore 64 (hence 128). It was discontinued in 1989 after 5.7 million units were sold. 
Source: Family Owned
Share
View full details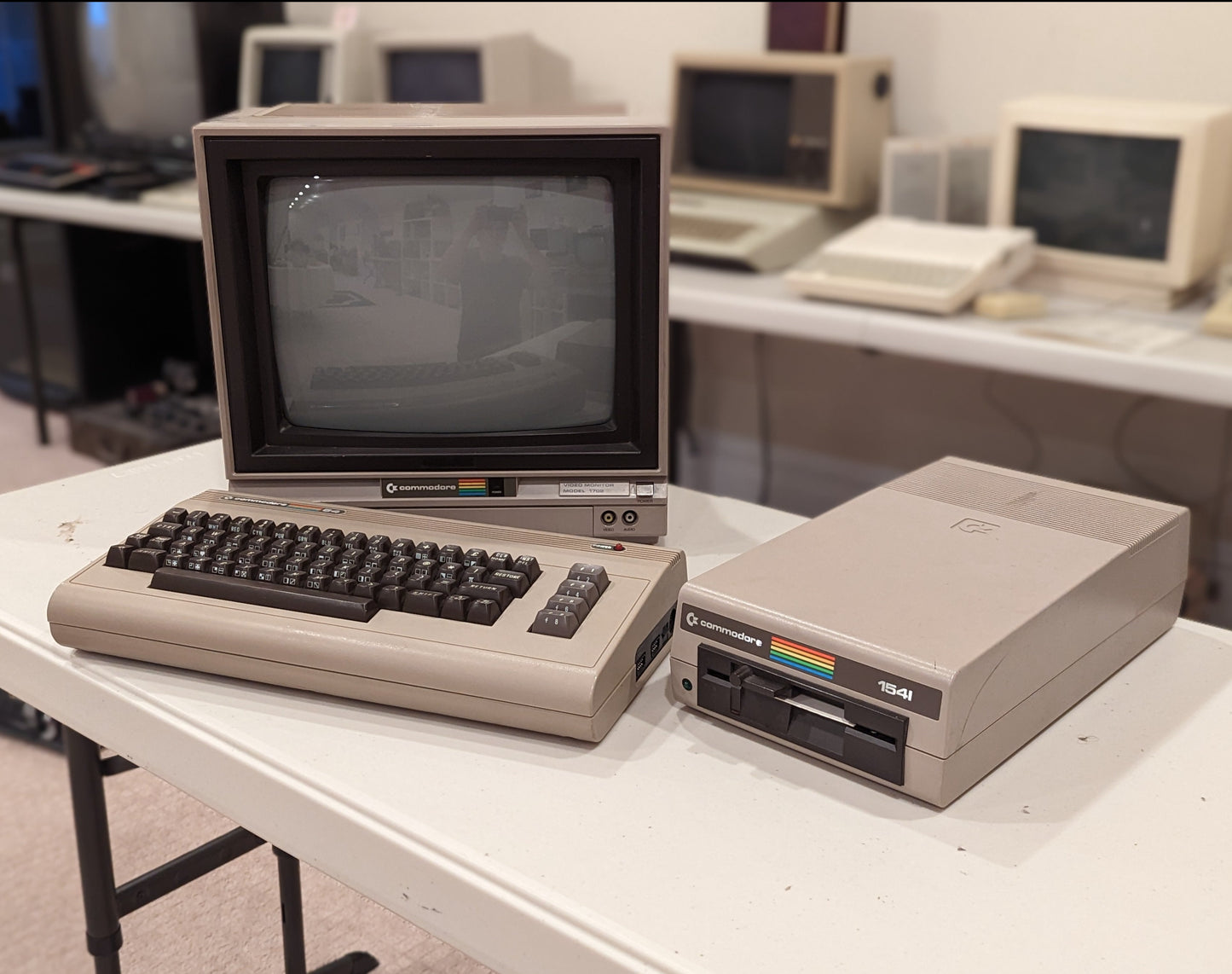 Does this item bring back memories?
Have some interesting fact or history?
Leave a comment or review for this item below!