View:
Next Item
Previous Item
Westport Tech Museum
Actual Payphone from Witness (1985)
This is the actual payphone that was used in multiple phone booth scenes in the 1985 Harrison Ford movie, Witness. In the movie, the phone was located outside the W.L. Zimmerman's store in Pennsylvania. 
Witness (1985) Movie Facts
Witness was a 1985 movie starring Harrison Ford. The movie focuses on a police officer (played by Ford), who protects an Amish mother and son after he witnesses a murder. The film was released in February 1985. It had a budget of $12 million, but hit over $115 million in the box office becoming one of the highest grossing movies of 1985.  
How We Know It's The Real Phone 
-  It was purchased by a person who worked with the phone company 
- The box the phone came in says the phone was removed in 1990 -  the movie was released in 1985. 
- The original phone is beige, and the pictures of the booth today show a black phone meaning the phone must have been removed. 
- There is a rust spot that matches with the movie. 
- The phone number matches with an Intercourse, PA number which is where the movie phone was located. 
Share
View full details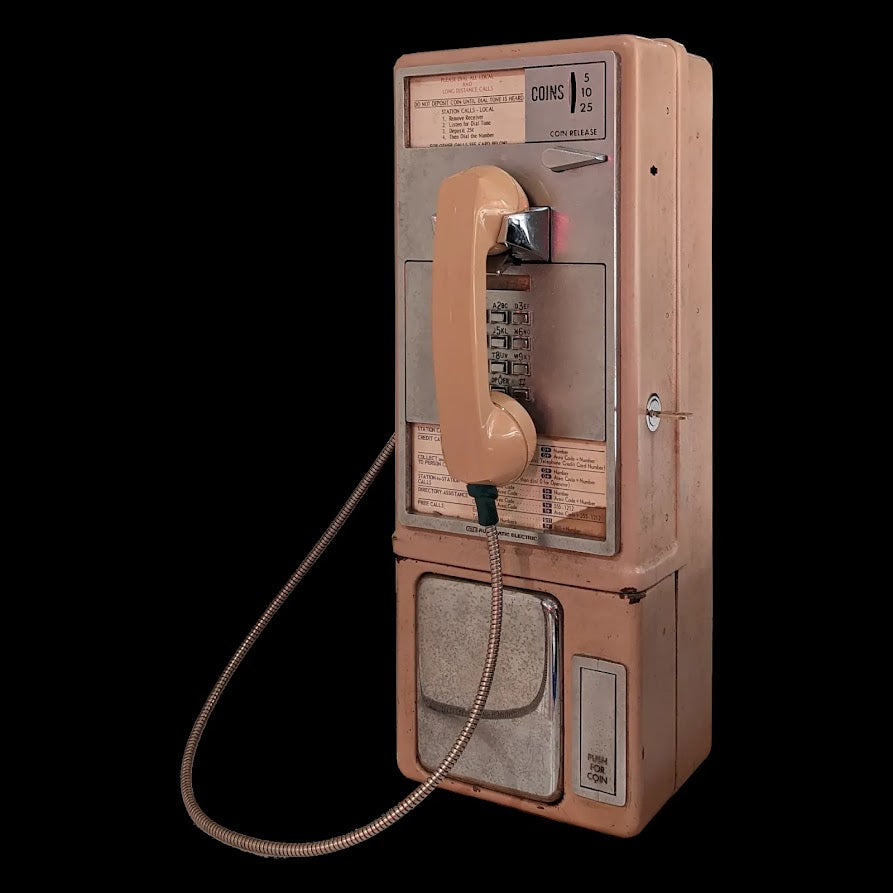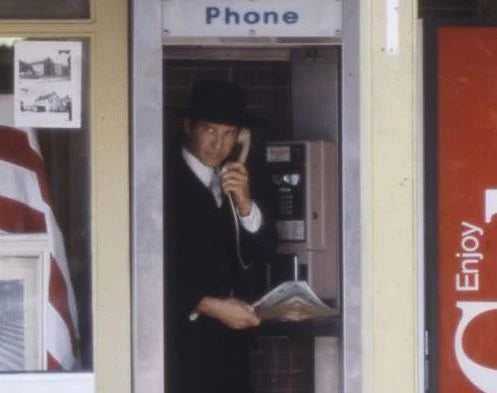 Does this item bring back memories?
Have some interesting fact or history?
Leave a comment or review for this item below!