Skip to product information
Unless otherwise noted, videos are courtesy of YouTube.

* If you receive an error when viewing a video, please reload page. (known error with Shopify)
View:
Next Item
Previous Item
Apple
Apple's "1984" commercial was a one-time aired commercial to introduce the original Macintosh in 1984. Apple co-founder, Steve Jobs, revealed the "1984" commercial to Apple employees in the Fall of 1983 at an Apple convention. On January 22, 1984, during the third quarter of the Super Bowl XVIII, the commercial aired. It was a spoof of the George Orwell classic, 1984. It featured slaves walking through tunnels into a big auditorum to see a big man on a blue screen. A lady with a hammer then ran through and broke the screen with the hammer by tossing it into it. The man on the blue screen is supposed to represent IBM, who was then known as Big Blue and dominated the personal computer market. The hammer breaking the screen represents the need to break free from IBM products and move to Apple products. The computer was released two days later on January 24, and in the first three months, Apple sold 70,000 Macintosh computers. 
"On January 24th, Apple Computer will introduce Macintosh. And you'll see why 1984 won't be like 1984" - Apple Computer, Inc. (1984)
Share
View full details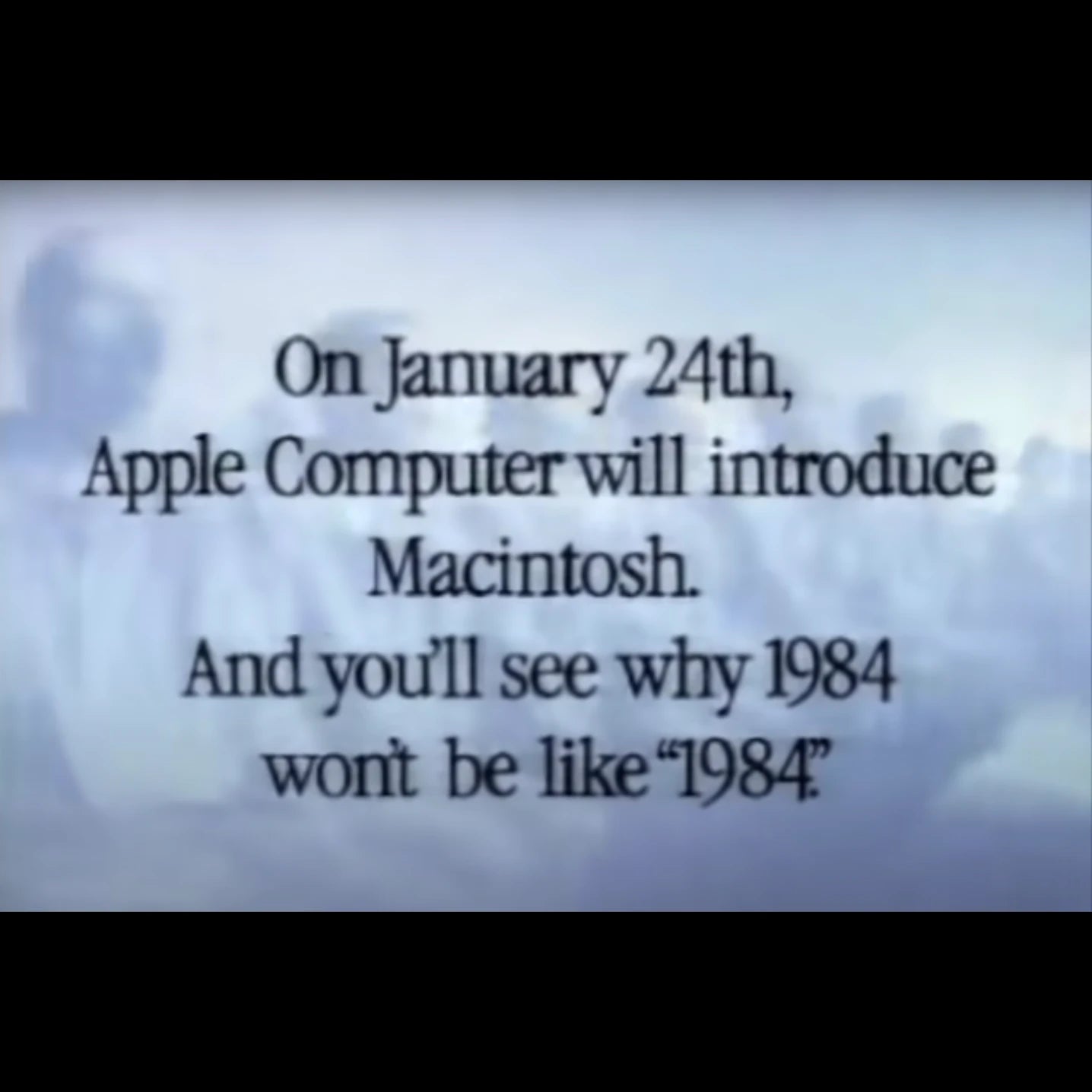 Does this item bring back memories?
Have some interesting fact or history?
Leave a comment or review for this item below!