Skip to product information
Unless otherwise noted, videos are courtesy of YouTube.

* If you receive an error when viewing a video, please reload page. (known error with Shopify)
View:
Next Item
Previous Item
HESS
Hess Toy Trucks - A Holiday Tradition! 
Since 1964, the HESS oil company has been manufacturing and releasing toy trucks during the holiday season. To this day, almost 60 years later, HESS toy trucks are still a popular form of gift during the holiday season. The first HESS truck was released in November 1964. It was an oil tanker truck that featured working headlights. The second milestone with HESS trucks came in 1966, when HESS released an oil boat, that measured over 18 inches long, making it the longest HESS truck to date. In 1980, HESS released the HESS Training Van, which was the subject of HESS's first toy truck TV commercial. In 1988, the first use of the famous and iconic "The Hess Truck's Back" jingle was used in the commercial. This jingle has become one of the longest, most iconic, jingles in TV history. In 1993, Hess released the first car in the Hess toy truck line - a police car. In 2014, Hess celebrated it;s 50th anniversary of Hess toys with a special edition truck, poster, & book. This year's truck is a flatbed truck with two hot rods that mount on the back. Next year, Hess is planning on making a 90th anniversary truck. Hess trucks have come a long way since 1964, but still remain an important part of Christmastime for families all over the United States.
Most HESS Trucks Donated by John Jr. & Carol Babina Every Christmas!
Others Donated by Justin Tuttle and bought at Estate Sales 
Share
View full details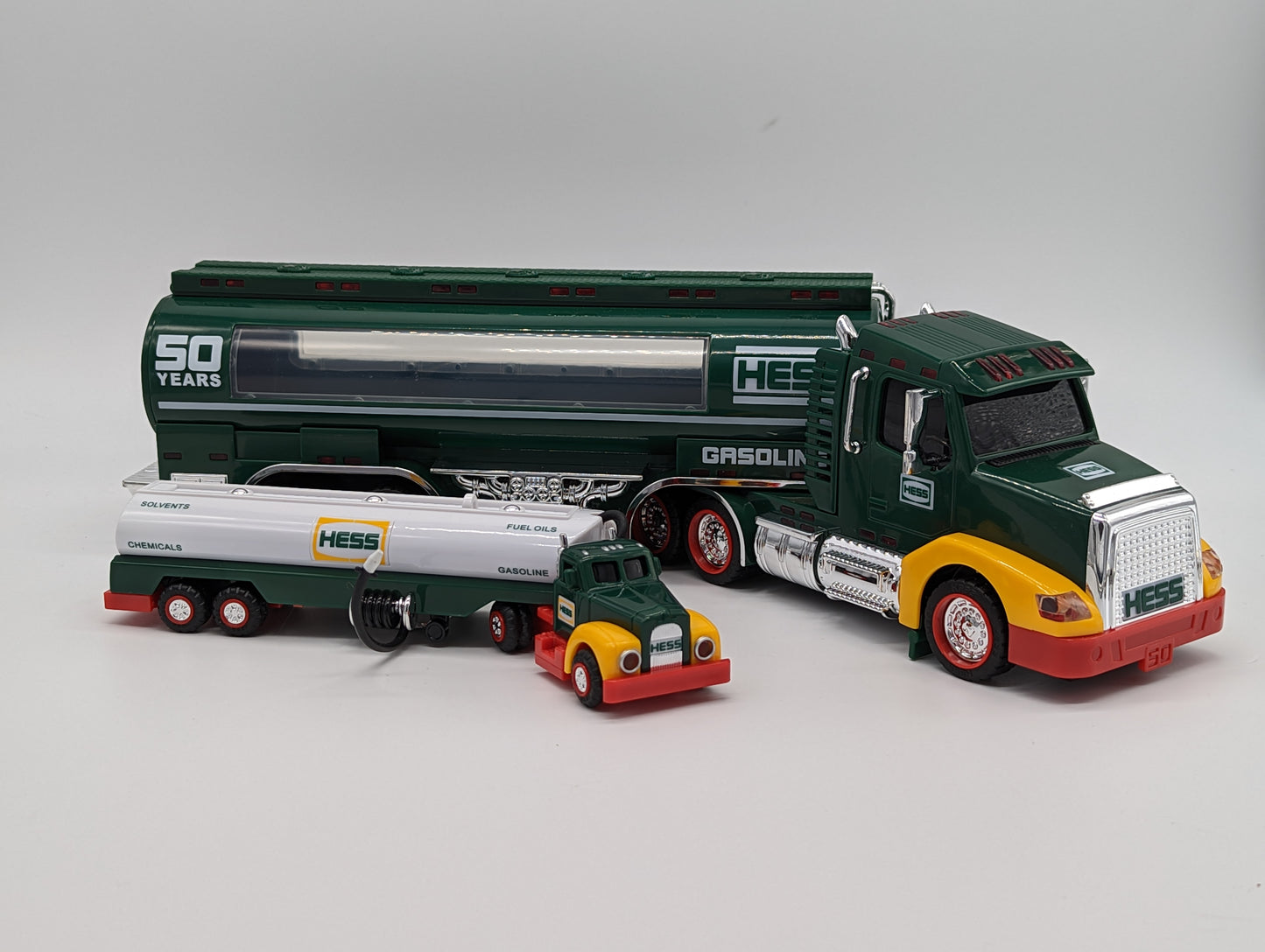 Does this item bring back memories?
Have some interesting fact or history?
Leave a comment or review for this item below!