Skip to product information
Unless otherwise noted, videos are courtesy of YouTube.

* If you receive an error when viewing a video, please reload page. (known error with Shopify)
View:
Next Item
Previous Item
NeXT
NeXT Computer Story 
After Steve Jobs was forced out of Apple in 1985, he took several employees with him and started another computer company, NeXT Computer. Their first product was released in 1988, and was called the NeXT Computer. It was the shape of a cube, so it was commonly referred to as the NeXT Cube. It had a price of $6500 and was eventually discontinued in 1991. Only 50,000 NeXT computers were sold out of all models, making the company a commercial failure. In 1997, Apple bought the failing company and brought Jobs back to Apple. 
NeXTstation Color

The NeXT computer model seen here is the NeXTstation Color, released in 1991 and had a price of $6500. It was discontinued in 1993.
Donated by: Westport "Gift Economy" Member 
Share
View full details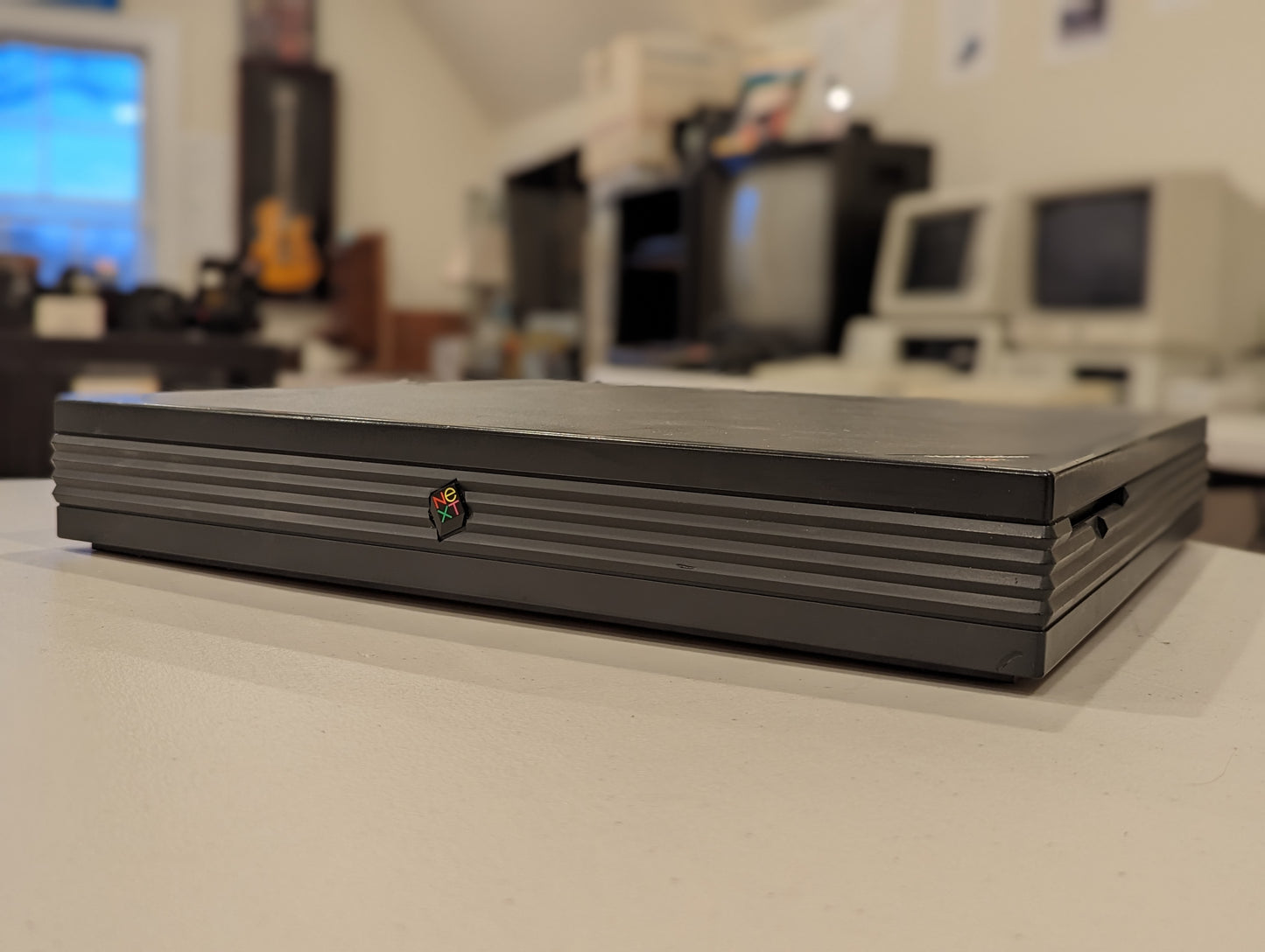 Does this item bring back memories?
Have some interesting fact or history?
Leave a comment or review for this item below!