Northern Electric
Crank Telephones 
Alexander Graham Bell made the first telephone call on March 10, 1876. The crank telephones were the first telephones - this one seen here being released around 1905. All the phones on one street were connected, and each household was assigned a distinctive ring pattern that could be made by cranking the phone. Because all the phones were connected, you could potentially listen in on others conversations. 
Donation: John & Carol Babina Jr.
Share
View full details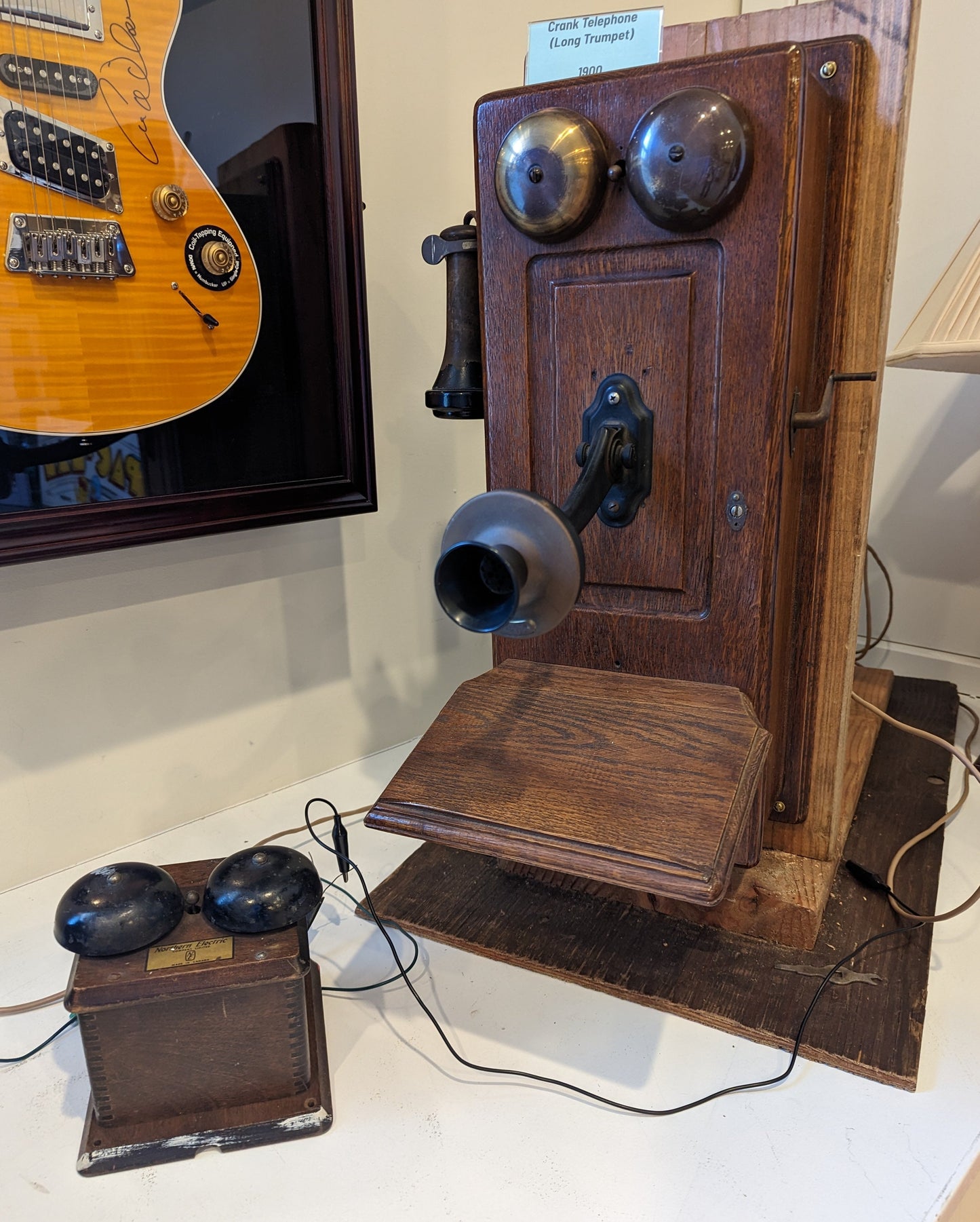 Does this item bring back memories?
Have some interesting fact or history?
Leave a comment or review for this item below!