Eveready
Eveready "C" Cell Battery 
The one on the left is an antique "C" cell Eveready battery from circa 1924. 
Source: Monger's Market
"9 Lives" Eveready Battery 
The one on the right is a nine volt battery that features Eveready's retro "9-lives" logo from the mid 1950's and 1960's.
Source: Found in vintage Walkie-Talkies - Elephant's Trunk Flea Market
Share
View full details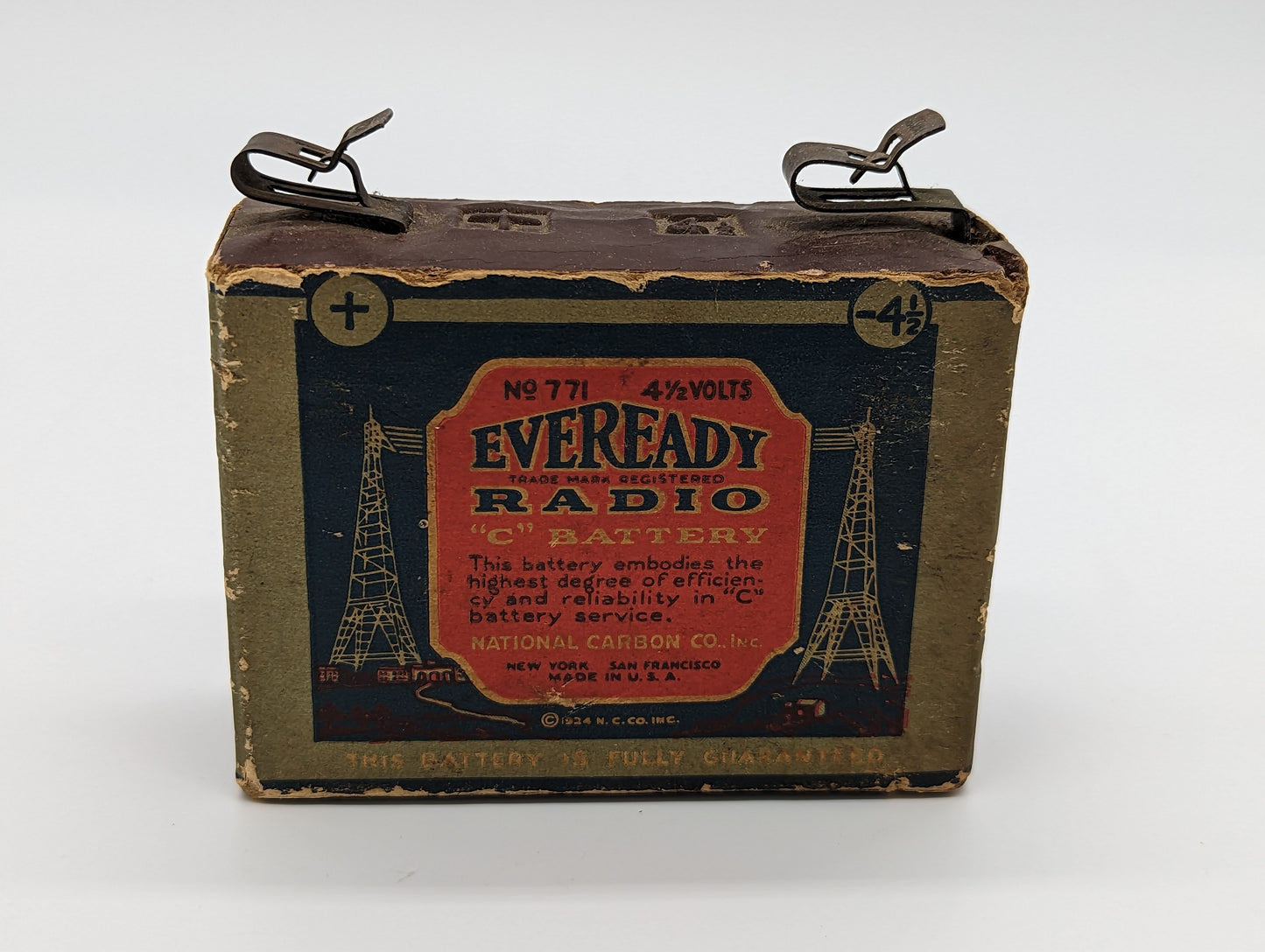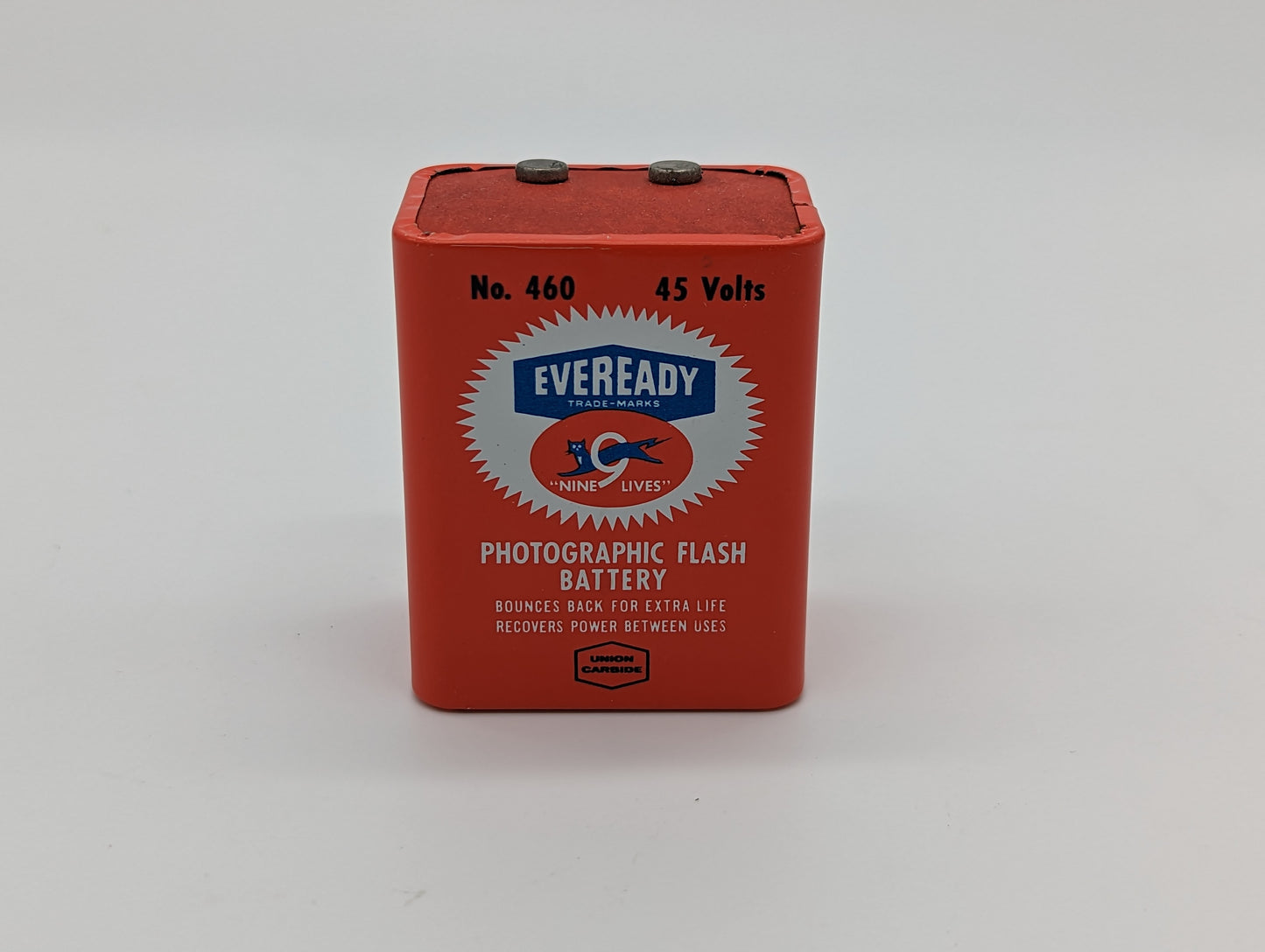 Does this item bring back memories?
Have some interesting fact or history?
Leave a comment or review for this item below!