Motorola & RIM
Motorola Droid
The Motorola Droid was released by Motorola in 2009. It was an Android smartphone that featured a slide-out keyboard. In addition, every time you got a notification, it would say "DROID" in a robotic type voice.
Share
View full details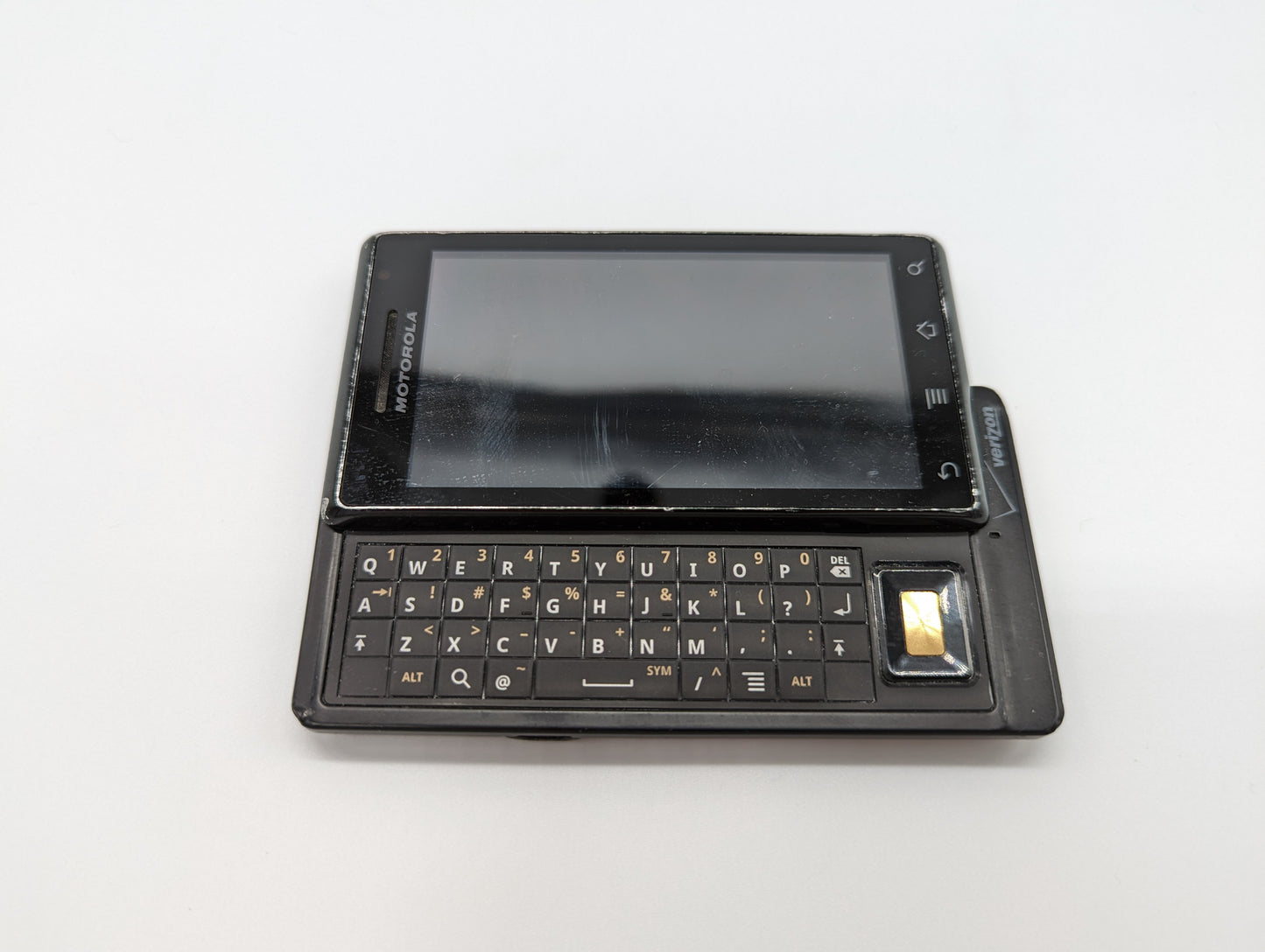 Does this item bring back memories?
Have some interesting fact or history?
Leave a comment or review for this item below!