Skip to product information
Unless otherwise noted, videos are courtesy of YouTube.

* If you receive an error when viewing a video, please reload page. (known error with Shopify)
Motorola
Motorola DynaTAC Story
The first Motorola brick phone, and the first handheld portable cell phone, was the Motorola DynaTAC 8000x released for nearly $4,000 in 1984. This phone started a new era for communication and a new line of phone products that lasted until 1994. The DynaTAC line was discontinued because of the growing popularity of the smaller, thinner, Motorola MicroTAC.
Motorola DynaTAC 8000F 
This model, the Motorola DynaTAC 8000F, was released in 1992.
Source: eBay Auction
Share
View full details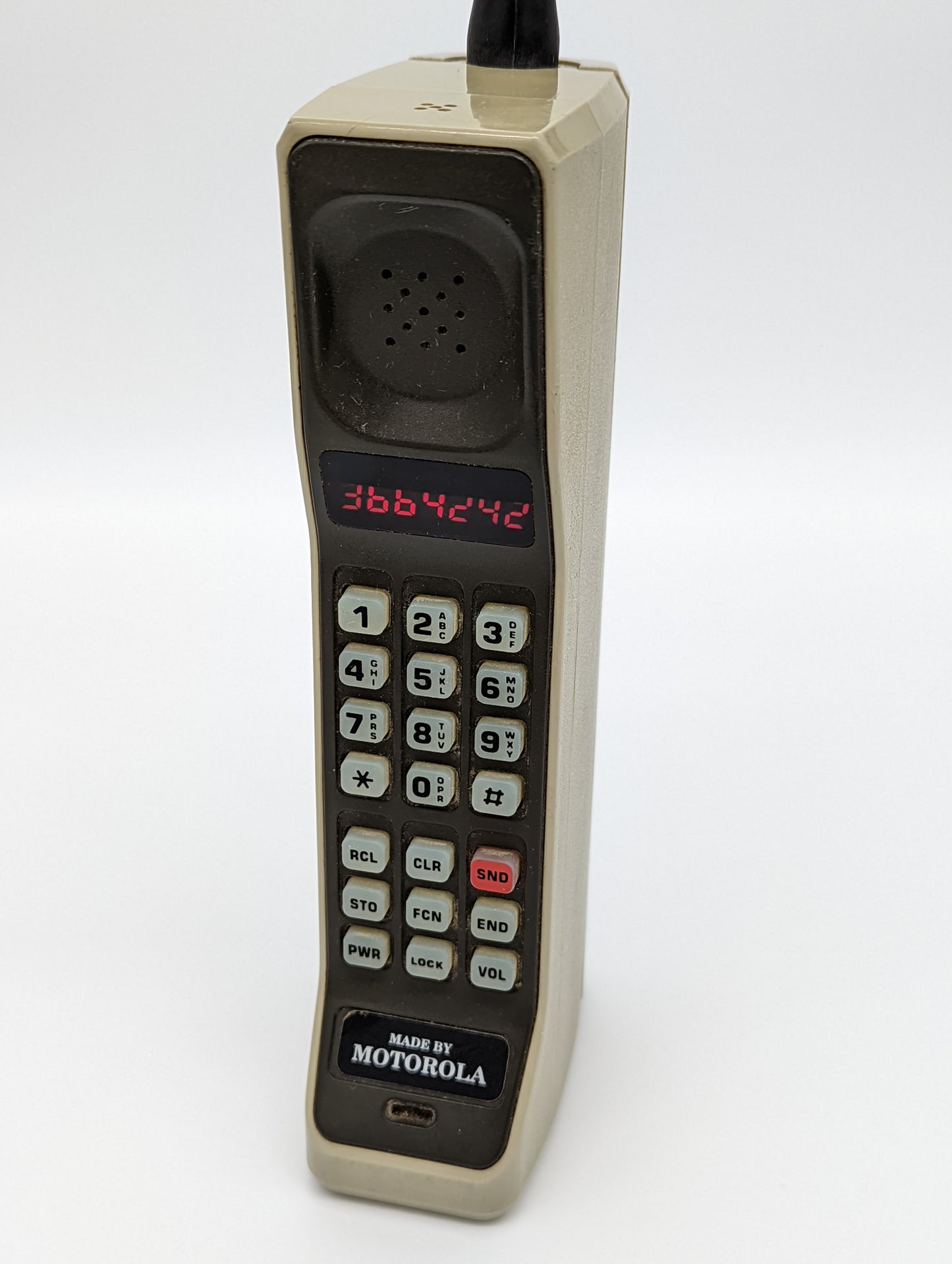 Does this item bring back memories?
Have some interesting fact or history?
Leave a comment or review for this item below!