Skip to product information
Unless otherwise noted, videos are courtesy of YouTube.

* If you receive an error when viewing a video, please reload page. (known error with Shopify)
Palm
Palm Pilot Personal
The Palm Pilot Personal is part of the second-generation of Palm devices. It was released alongside the Palm Pilot Professional on March 10, 1997. These devices were the first Palm PDA's to have back lit screens. 
Donated by: Jake Glaser 
Palm V 
The Palm V was a personal digital assistant (PDA) released by 3Com under the Palm brand in 1999. Upon release the Palm V cost $500, equivalent to $810 in 2021, though by January 2000, the price had decreased to around $300. The units sold in 1999 came with Palm OS 3.0, though users could download version 3.3 later on. Unlike earlier Palm devices, the Palm V came with a built in rechargeable battery, that had an expected battery life of 1-2 weeks! Also, unlike earlier Palm's, the device came equipped with a backlight on the screen, so the screen could be seen in the dark. 
Donated by: Brian Quinn
Palm Portable Keyboard 
The Palm Portable Keyboard was released in 1999. It unfolds into a full-size keyboard, and folds back into a compact package for easy storage.
Donated by: Joe G. 
Palm m105
This PDA was released by 3Com in 2000.
Donated by: Andrea P. 
Share
View full details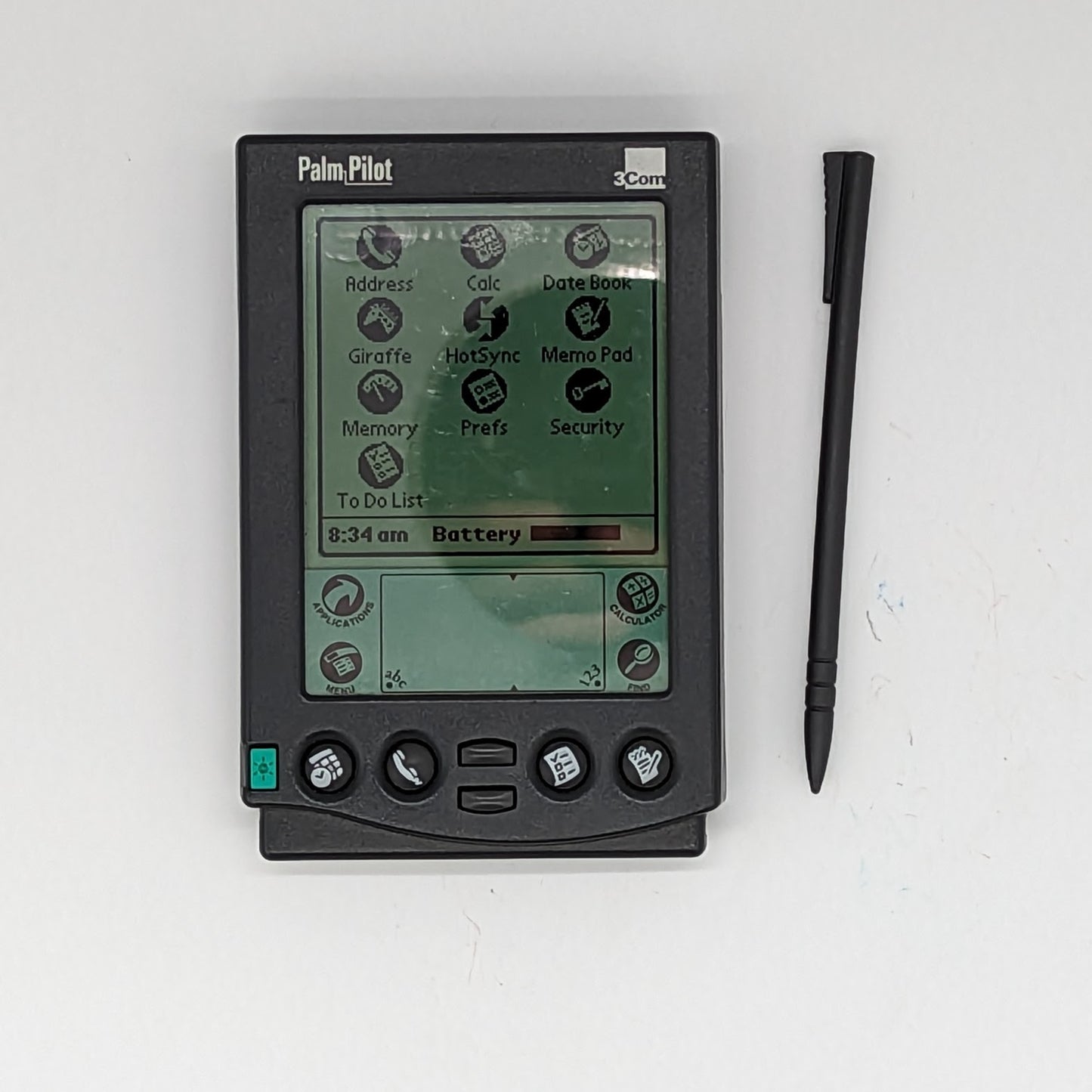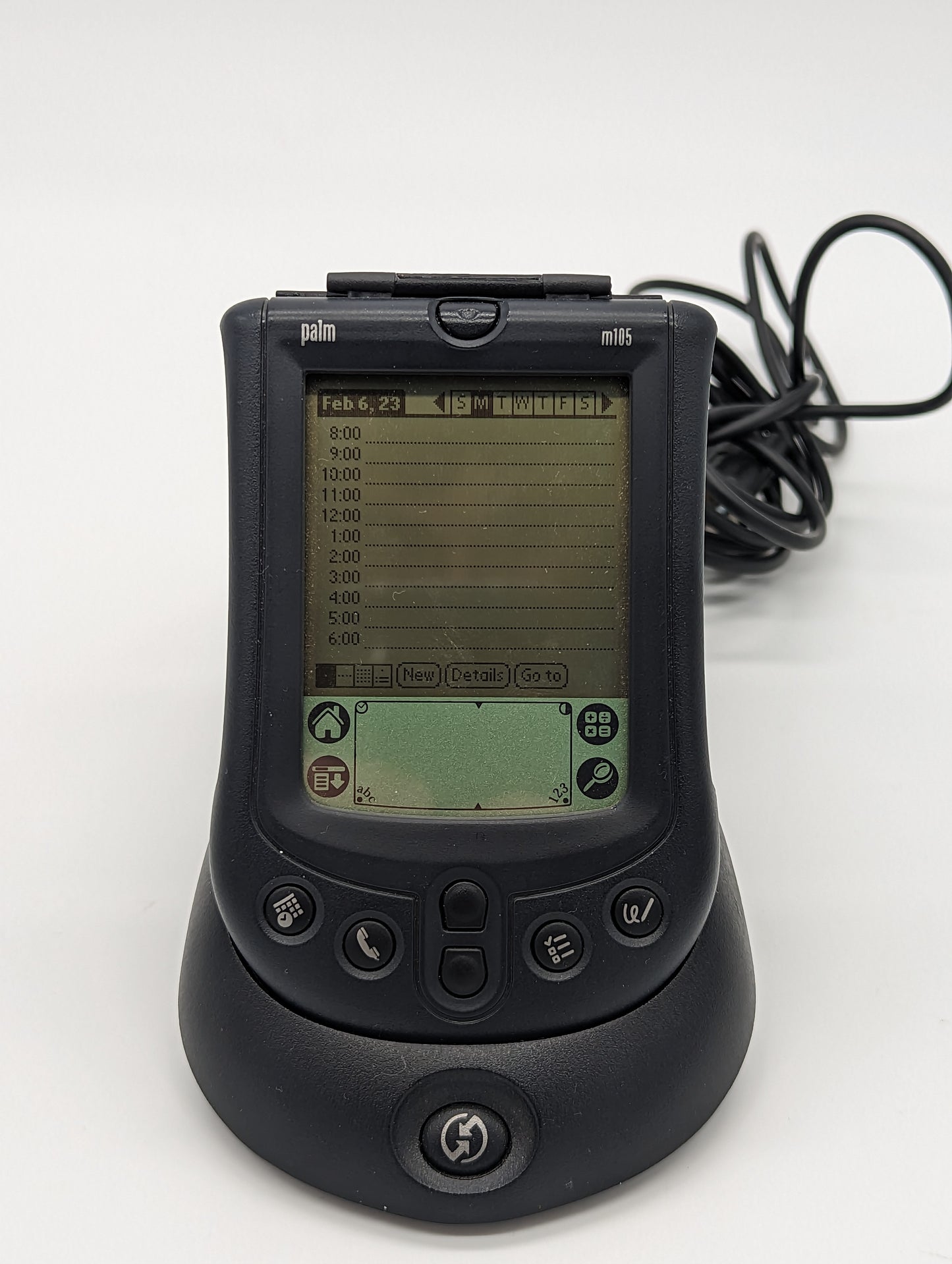 Does this item bring back memories?
Have some interesting fact or history?
Leave a comment or review for this item below!