Skip to product information
Unless otherwise noted, videos are courtesy of YouTube.

* If you receive an error when viewing a video, please reload page. (known error with Shopify)
Western Electric
Rotary Dial Phone History 
The rotary dial, which was the most important part of a rotary dial phone, was invented by Almon Brown Strowger in 1892. The most commonly known rotary dial patent was introduced in 1904. Rotary phones quickly became a popular type of telephones, following crank telephones. Rotary phones remained popular into the 1980's, when they were eventually replaced by TouchTone telephones that featured buttons. 
Western Electric Rotary Phone 
This phone was released in circa 1970. 
Donated by: John Jr. & Carol Babina 
Share
View full details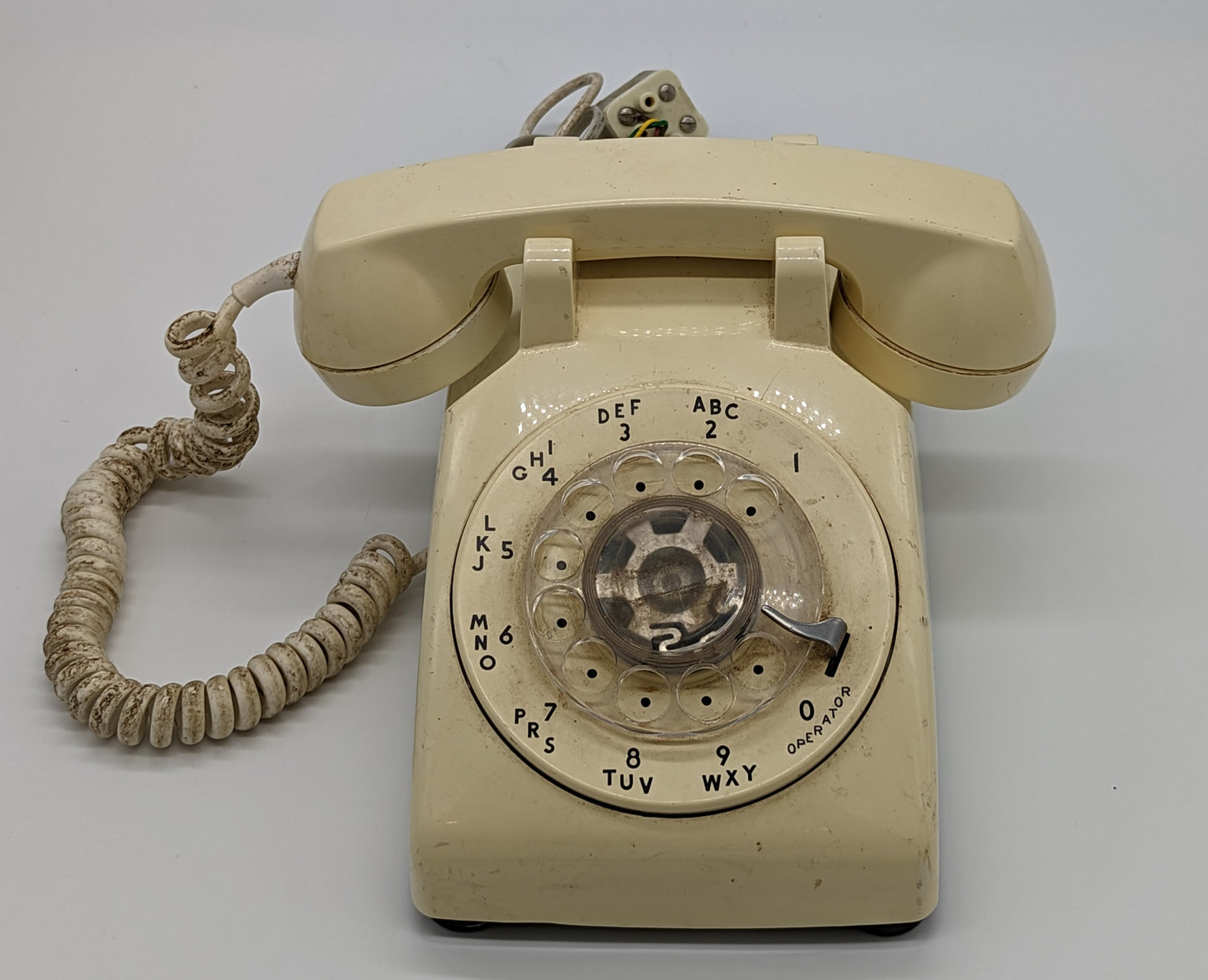 Does this item bring back memories?
Have some interesting fact or history?
Leave a comment or review for this item below!