N/A
First:  First nonstop, non-refueled flight around the world.
The Rutan Voyager was the first aircraft to fly non-stop around the world without refueling. The aircraft was designed by Dick Rutan and his brother Burt Rutan (who is now working with Richard Branson on Virgin Galactic). The flight happened in 1986, and the aircraft was piloted by Dick Rutan and Jeana Yeager. Although the world flight happened in December 1986, the aircraft's first flight happened in 1984. The aircraft was retired in 1987. 
Source:  Elephant's Trunk Flea Market (Purchased for $5)
Share
View full details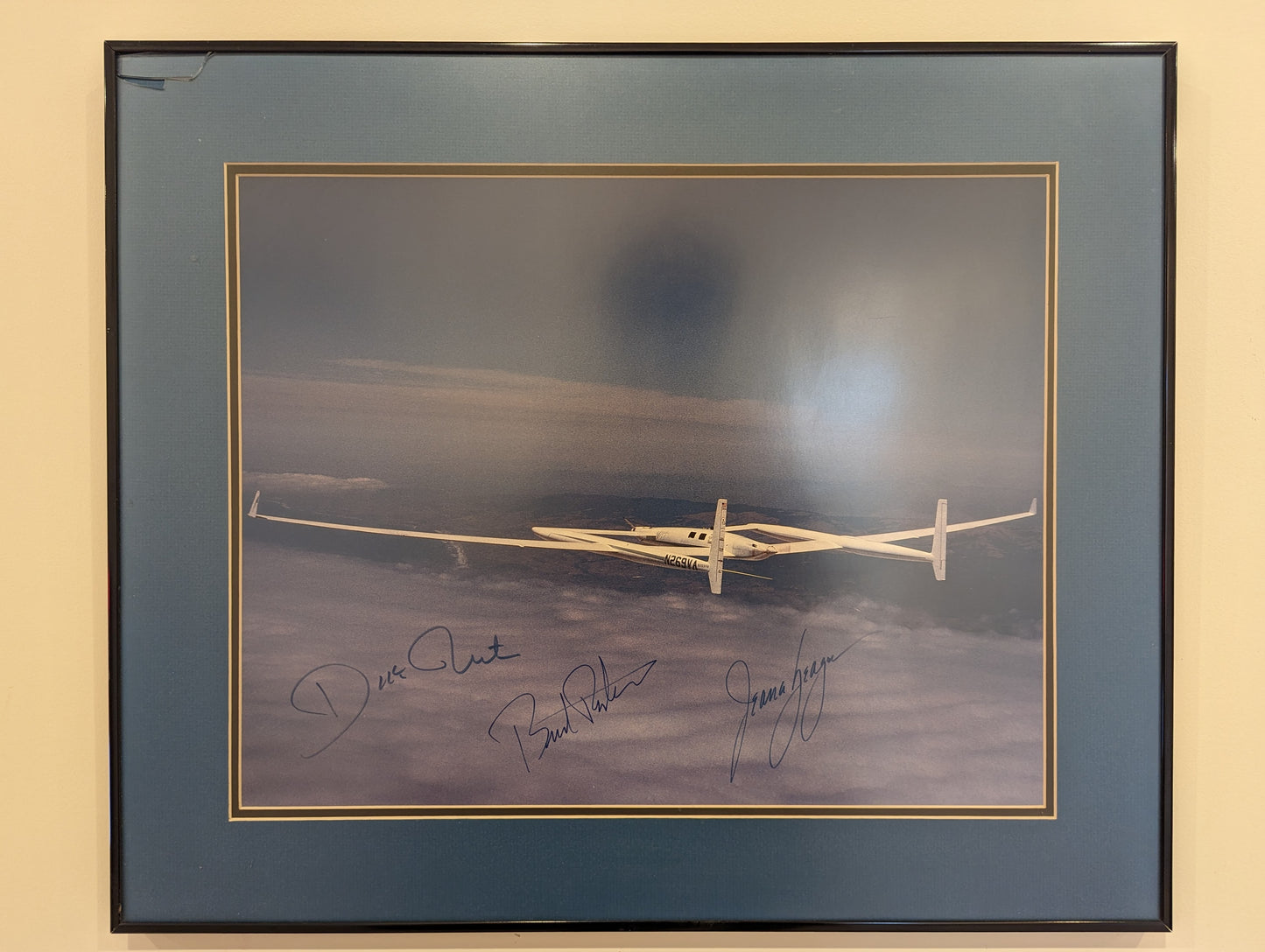 Does this item bring back memories?
Have some interesting fact or history?
Leave a comment or review for this item below!