Unknown
Linesman Telegraph Set (c. 1870's)
This Linesman telegraph key set was used by a Linesman to test the telegraph wires and poles. It was from around the 1870s. 
Donation: John & Carol Babina Jr.
Homemade Telegraph Set
My grandpa created this WORKING Telegraph set with real old pieces of technology. When pressed, the telegraph makes a clicking noise; just like if you were using Morse Code in the 1800's!
Donation: John & Carol Babina Jr.
Fun Fact: Wireless telegraphs were used to communicate back to shore when the Titanic hit the ice berg. 
Share
View full details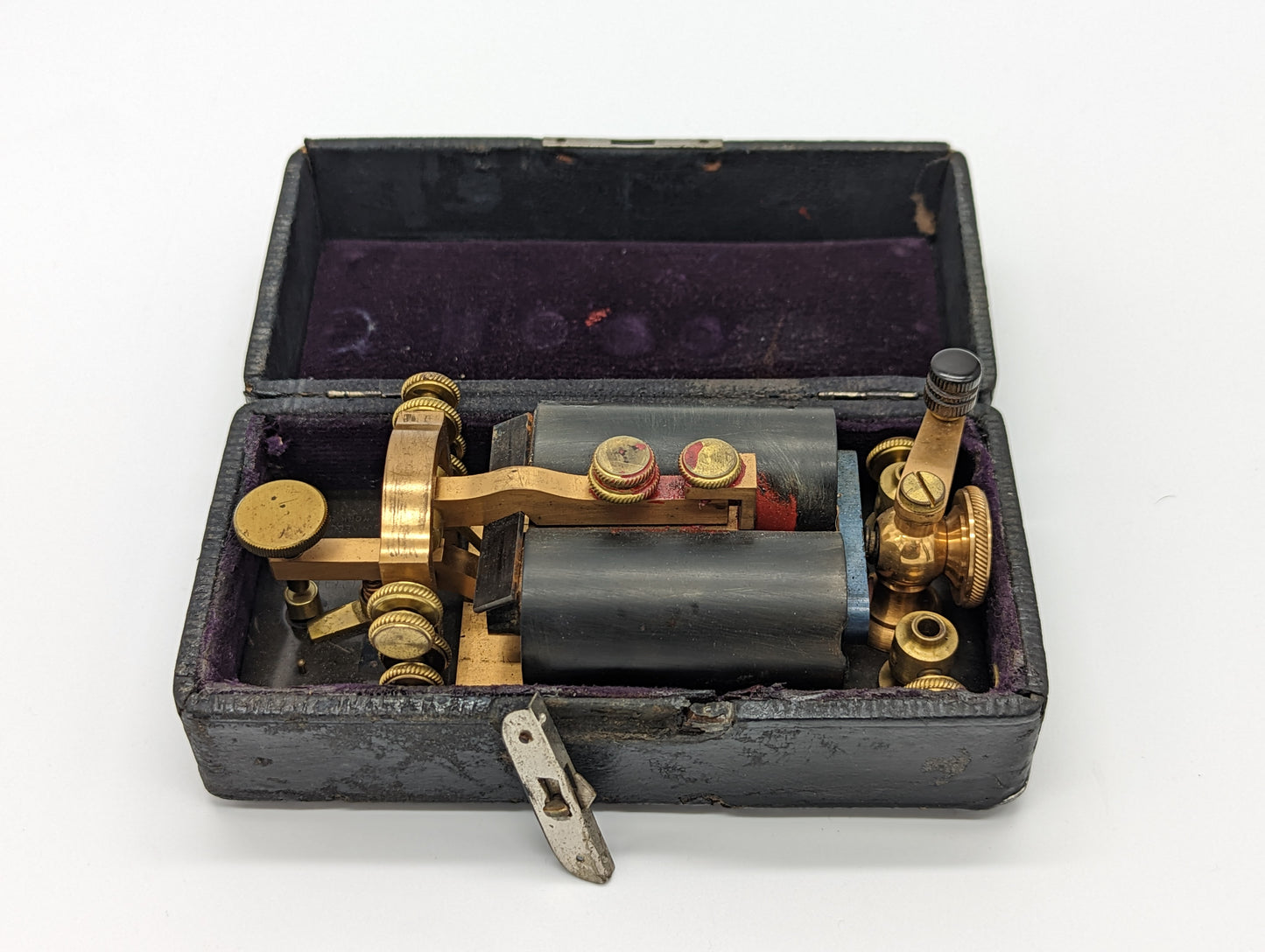 Does this item bring back memories?
Have some interesting fact or history?
Leave a comment or review for this item below!