Skip to product information
Unless otherwise noted, videos are courtesy of YouTube.

* If you receive an error when viewing a video, please reload page. (known error with Shopify)
Texas Instruments
Texas Instruments Speak & Spell
The Speak & Spell was a line of child educational toys produced by Texas Instruments. The first Speak & Spell was unveiled at the summer Consumer Electronics Show in 1978. It was one of the first handheld electronic devices with a screen to use interchangeable cartridges. The original Speak & Spell had a chiclet keyboard, and the first redesign happened in 1980, changing the chiclet keyboard to a membrane keyboard. The Speak & Spell was redesigned many times until the last redesign in 1992. In 1980, TI released the successors to the Speak & Spell, Speak & Math and Speak and Read. In 2019, Basic Fun brought back the Speak & Spell with some minor changes. It was also featured prominently in the 1982 movie, E.T. The Extra Terrestrial, as the device used to "Phone Home". 
Source: eBay Auction

Texas Instruments Computer Fun!
Also seen here is the Texas Instruments Computer Fun! released in July 1990. It had an LCD screen and was very similar to the Speak & Spell.
Texas Instruments Little Professor
The Little Professor is a backwards functioning calculator that instead of giving the answer to a mathematical equation, it asks the user the question to answer. It was intended for ages 5-9 and was released in 1976 for a price of $20. It was the first electronic educational toy and sold 1 million units by 1977. 
Computer Fun! & Little Professor Donated by: Chris K. 

Share
View full details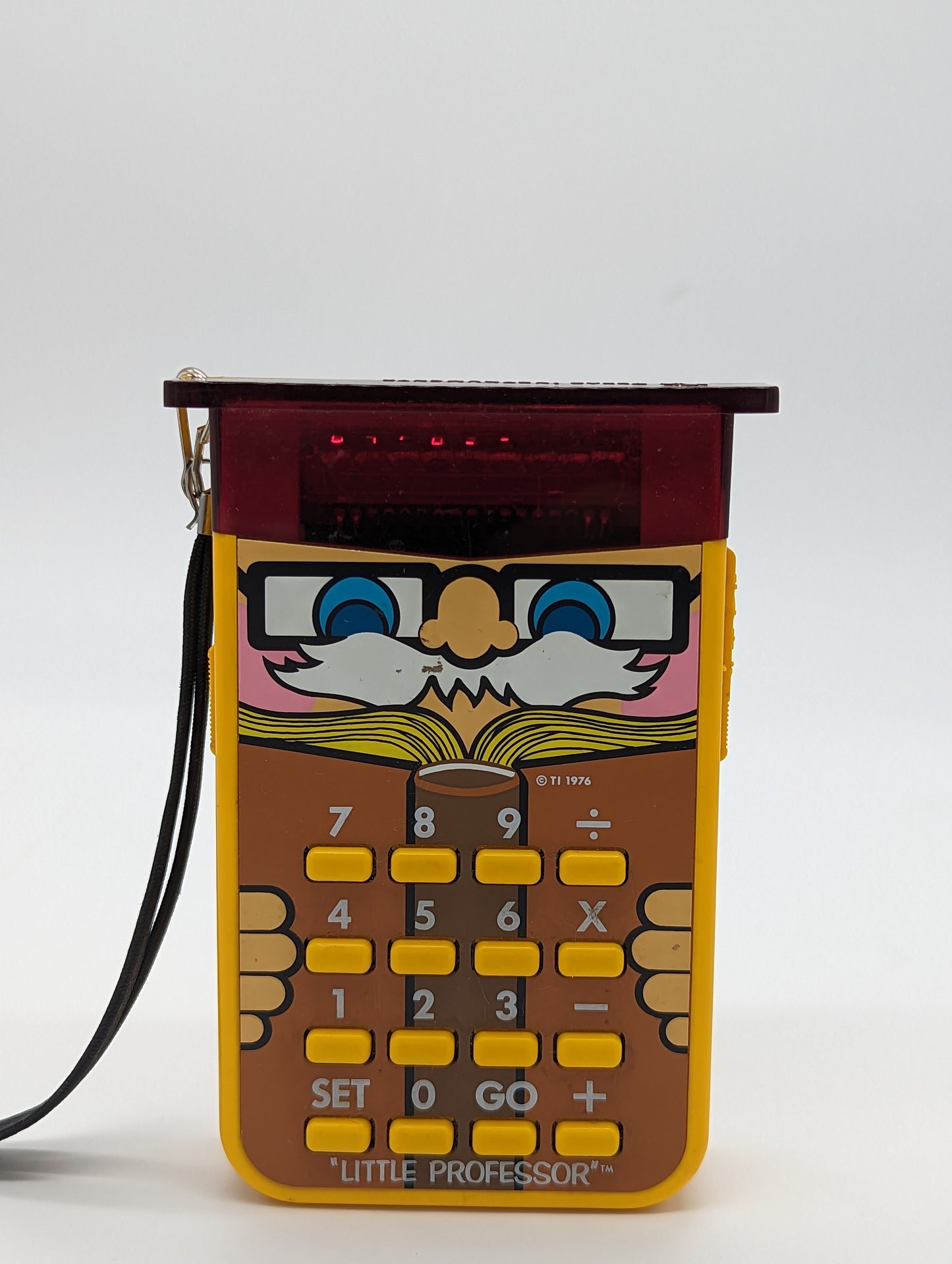 Does this item bring back memories?
Have some interesting fact or history?
Leave a comment or review for this item below!